Why select the Resuscitation Consultancy as your training provider?
Resuscitation Consultancy takes pride in its' credibility and adaptability to satisfy the unique needs of modern clinicians.
Our team of professionals all work in clinical areas where they manage medical emergencies and cardiac arrests on a daily basis. Due to this, our professionals not only have theoretical knowledge but also practical, hands on, real life experience. It is this combination of knowledge and experience that sets our training provision apart from many other providers. All of our training team are accredited Resuscitation Council UK instructors.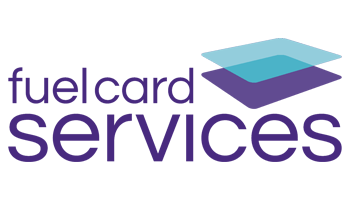 Why choose us?
Read our testimonials
May Phu Phu Khaing
10/08/2023
Matthew was our instructor for ILS course today and he did an excellent job. Teaching was very clear and easy to understand. I would 100% recommend this course to my colleagues.
Great course presented very very well, truly worth every moment.
Fantastic. The tutor and the delivery
Excellent course! Well taught! Made me feel very comfortable throughout
Claire Deverson
10/08/2023
The training we received today was really comprehensive and informative. Thank you to the trainers Dave and Tracy.
A wonderful and insightful session. Extremely well organised session with realistic training.
Christina Worle
10/08/2023
Very good on site med emergency training by Dave and Tracey
Fantastic people and great training! Recommended!
Hellia Farkoosh
09/08/2023
Fantastic Training provided by Laura today at Oakley Dental. Very thorough! I've done BLS a few times now and this has definitely been my favourite! Thanks again 🙂
Trusted Medical Emergency Training
All our training courses are tailored to meet the needs of healthcare providers and are delivered by real-time experienced professionals. We believe that our hands-on training is essential for effective learning, which is why our courses incorporate practical exercises and simulations to help participants apply their knowledge in real-life scenarios.
With our medical emergency training, you can be confident that your staff and clients will receive credible, up-to-date information that adheres to industry standards. We cover a wide range of topics, including basic life support, advanced cardiac life support, and paediatric advanced life support.
We understand that every healthcare provider has unique needs, which is why we work closely with our clients to develop customised training programs that meet their specific requirements. Our goal is to ensure that you and your staff are fully prepared to handle any medical emergency that may arise.
Our primary goal is to assist businesses and individuals in ensuring the safety of their employees and customers. Our goal is to equip medical professionals with the self-assurance they need to confidently respond to medical emergencies through our training courses, advice, and support.
Message us, we love to chat
Contact Details
Contact our team of clinical professionals who practice what they teach. We would love to hear from you.
Phone: 0333 0122 999
Email: info@rcmstraining.co.uk
86 Forest Walk
Buckley, Flintshire
CH7 3AR